At Fleximodo, we understand that each client has unique parking challenges. That's why we don't offer a one-size-fits-all solution; we believe in tailor-made answers to your unique needs.
How do we achieve this?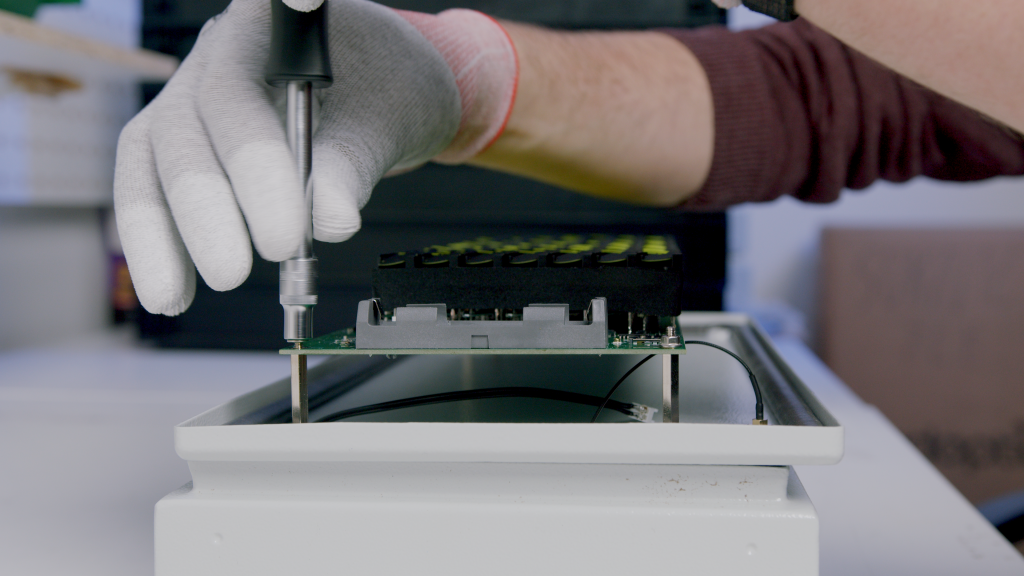 Expert In-House Team
Our seasoned in-house team excels at crafting both hardware and software solutions, ensuring that what you receive has been curated with precision and expertise.
Our approach is characterized by an extra effort to understand the clients or project needs and propose optimal and efficient smart parking solution. Our team (tech, sales, customer support) is ready to assist you in various requirements and special needs.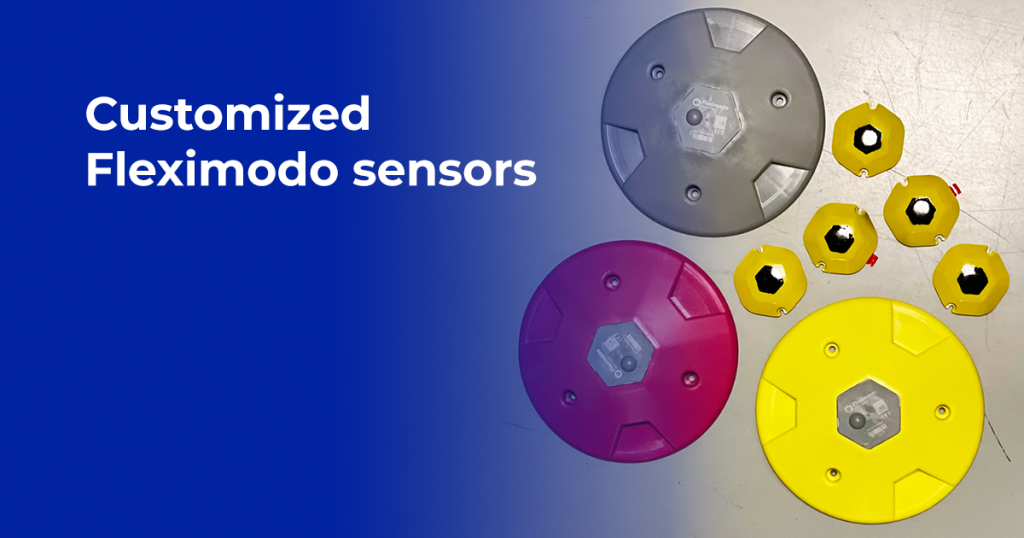 Whether you're looking for something as bespoke as yellow-painted mini sensor, or you wish to match our devices with your brand color, consider it done. We tailor our tech precisely to resonate with your needs because why fit in when you were truly born to stand out?
Versatile IoT Devices
Our Internet of Things (IoT) devices aren't just top-of-the-line; they're designed to integrate seamlessly with other devices. This gives you the flexibility you need, whether you're aiming to incorporate new technology or adapt to existing infrastructures.
In our relentless pursuit of parking perfection, we took a leap further. At a beautifully renovated building in the business center of Bratislava, we seamlessly integrated with the barrier system of the third-party provider. This integration featured the installation of our state-of-the-art Fleximodo sensors and Guidance Signage displays. Moreover, we connected our devices to the ParkingAround app to provide an unrivaled parking experience. Our ultimate aim? To ensure every visitor is gifted with a digital label for their designated temporary parking space, revolutionizing the parking experience.
Bespoke Tender Solutions
We've faced narrowly specific tender conditions in the past and understand the frustration of not meeting exacting standards. That's why our devices are crafted to adapt to any tender condition, ensuring you have a partner who's as adaptable as you are.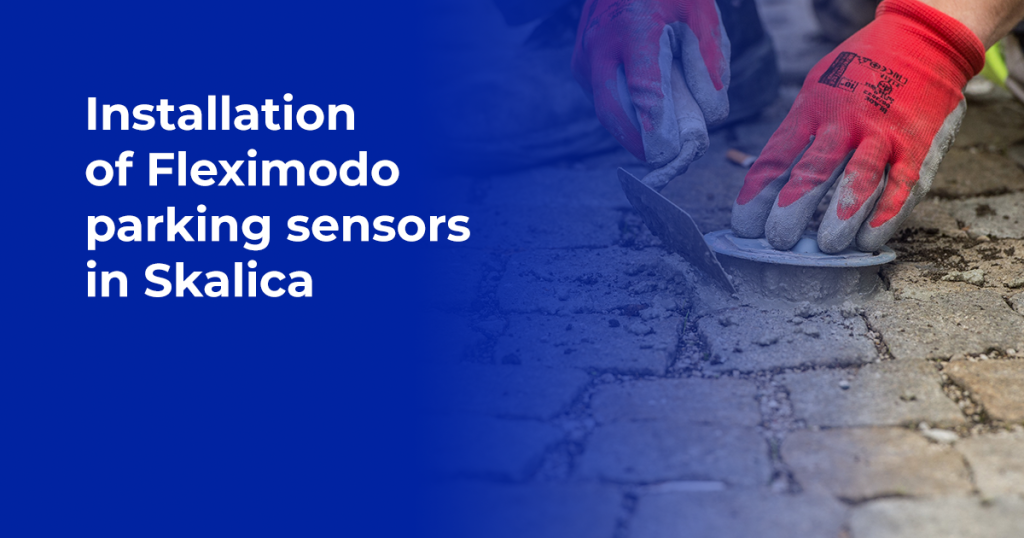 Recently, we proudly secured a tender that allowed us to showcase our prowess in this field. Fleximodo's intelligent parking sensors have played a crucial role in the urban development of the city Skalica. With easy integration capabilities, these sensors enable cities to set dynamic parking time limits for designated short-term spots. Dive deeper into this success story by checking out our detailed blog post here.
Personalized Parking Signage
For those in search of the perfect Parking Signage, we've introduced a user-friendly configurator. Now, not only can you design your ideal signage with a few clicks, but you'll also get a transparent view of the approximate cost of your device.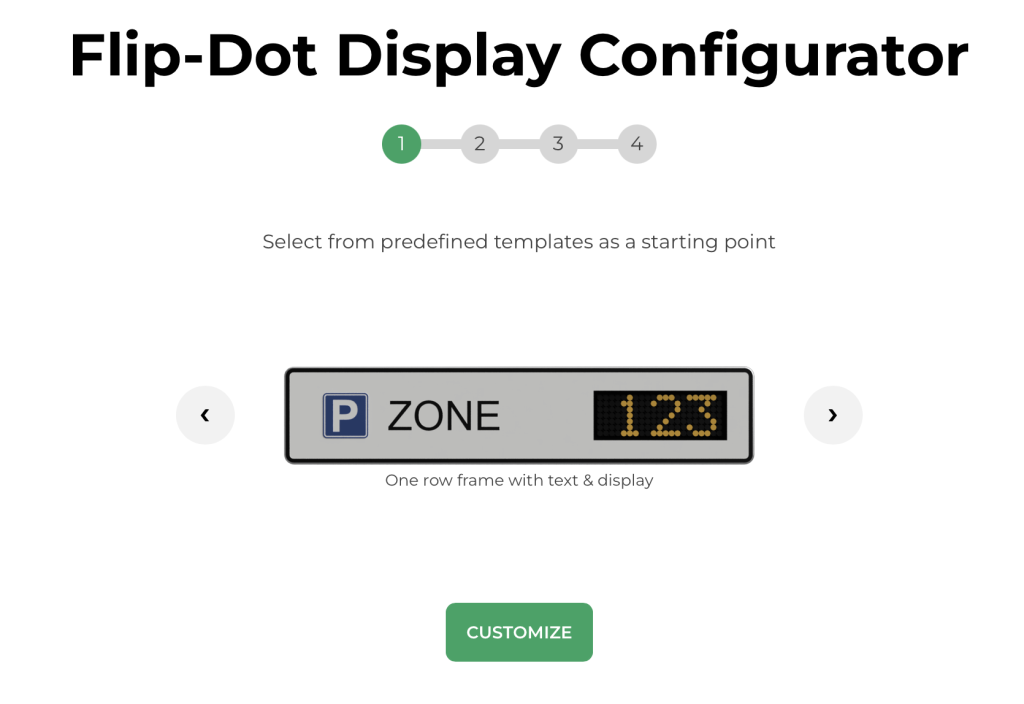 When we say we're "Open to Any Customization", we truly mean it. Our engineers relish the challenge, blending their deep expertise with bursts of creativity. For us, every customization is an exciting opportunity to stretch both our creative and technical muscles, turning our workspace into a dynamic lab where expertise meets imagination.
Dive into a world where your parking solutions are as unique as your needs, only with Fleximodo.